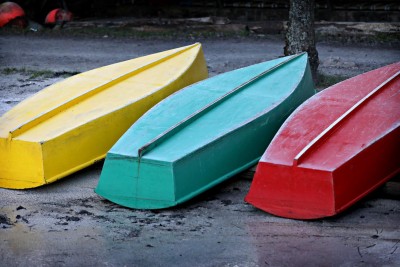 10 questions to RIO ReStart
May 13, 2019
RIO ReStart is a project of RIO, NordAN´s member organisation in Norway, focusing on substance use and users. Following 10 questions will open the door, if you want to know more, visit or contact Bente Røstad and rio.no.
What is the primary purpose of RIO? What is RIO doing?
Bente Røstad: The Interest Organization for Substance Misusers (RIO) is a recovery-oriented advocacy group consisting solely of people with earlier experiences with substance use disorders and substance use problems, both legal and illegal substances. Rio is fully enmeshed in the Norwegian field drugs and alcohol addiction, and addiction care. Today, RIO has sixteen employees and taken together 52 active representatives across Norway. RIO runs two low threshold café's for people with drug problems, an aftercare program, and has facilitated research projects on Hepatitis C. In addition, RIO co-hosts Sports against Drugs, which is a nationwide sport arrangement where residents of various rehabilitation programs participate. However,
these projects and services are supplementary to the central activity of RIO, which is to influence politicians, bureaucrats and professionals to create better services aimed at, and conditions for, social integration of
people with drug problems. Today, RIO supports decriminalization of use and possession of all drugs and works to influence government to implement a Norwegian version of the Portugal-model. Rio is also actively participating in international forums such as The Commission on Narcotic Drugs at the United Nations Office on Drugs and Crime.

What is RIO ReStart all about?
RIO ReStart is a recovery school for those who have undergone drug treatment or detention in prison. It is schooling for ordinary community life.

What actually happens in Bragdøya?
Bragdøya is our base for work training and activities.

How long is the program?
The students have space as long as they need it from 3 months to 2 years.

When was the project started and how many people have participated?
The project was founded in 2012 and we have had over 70 students through.

Does it work? What results have you seen?
The latest results are: 61 is still drug-free 56 is still in work or schooling.

Can you describe an average person who comes to you?
The average of our students is typically male over 30-40 years, has several drug addictions and prison stays behind them, has little or no network, little work experience and poor finances.

I understand that quite a lot of your activities are about shipping and shipbuilding? How did this come about?
Bragdøya is Norway's largest coastal team that is run on a voluntary basis and they are dependent on voluntary labour. I myself have been in the coastal team for many years and therefore got this cooperation. It is a unique collaboration where the students work side by side with me and the coastal team members who are often pioneering with much life experience.

How did you end up working for RIO and for RIO ReStart?
I am a former drug addict and after my treatment, I saw that there is a great need for better aftercare. I started writing a project and went to RIO to bring an organization to apply for project funding, and we did. Then it
has just evolved since and today we have 2,5 years-long assignment for former drug addicts.
If you could pick one problem with Norwegian drug policy, what is the biggest challenge?
It is difficult to pick one since problems usually correlate. Therefore, I think a sound answer might be that the right hand is sometimes working against the left hand. For instance, Norway spends quite the amount on cross-disciplinary specialized addiction treatment, but patients often find themselves without an integrator service that helps them back to society after being treated.
Related Posts via Taxonomies