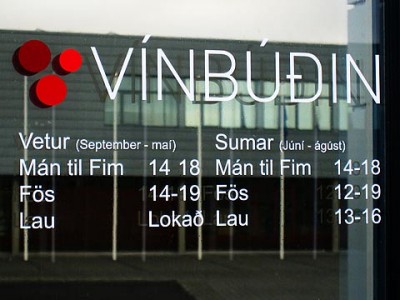 Iceland: Alcohol is marketed through non-alcoholic drinks
December 16, 2013
The Reykjavik Grapavine writes about a new bill that is currently in parliament that would make certain changes to existing alcohol laws in Iceland. Amongst them is to give The State Alcohol and Tobacco Company of Iceland (ÁTVR) the authority to refuse to sell alcohol with labels that resemble non-alcoholic drinks, or non-alcohol drinks having labels resembling alcoholic ones.
"Alcohol producers produce and market beer and non-alcohol beer in same looking bottles and cans with the only difference that on packages for the non-alcohol drinks there is in very small letter said that they contain a beverages with lower alcohol content than 2,25%," told NordAN board member and Managing Director of  Information Center on Alcohol and Drug Prevention Árni Einarsson in Reykjavik. "This is both confusing for people who may mix the drinks and accidentally drink alcohol when they did not intend to and makes it possible for the producers to circumvent the advertising ban by advertising alcoholic beverages as they were non- or low-alcohol drinks."
"Alcoholic beer is by this advertised and marketed very openly and extensively and it is not possible to stop it as long as they can use the resembling packaging and refer to the non-alcohol content of the content. The only content and purpose of the bill is to change this," Árni Einarsson said.
The Society of Business Owners (FA) thinks this change would be illegal and in contradiction with European rules. "This is because, they argue, this would create products that, while perfectly legal for sale in other European countries, would be shut out of the Icelandic market," Grapevine reports.
"This gap in our alcohol legislation has for a long time been a strong dispute in Iceland and several times bills to close it have been submitted to the Parliament without success. The producers have had very strong and effective advocates against this with the media included which fear less income. That is why this bill is a very big issue for us who are working with prevention," Einarsson concludes.
Related Posts via Taxonomies