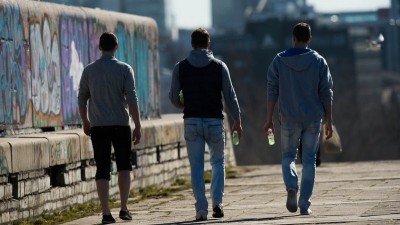 July brought different alcohol policy changes
July 03, 2014
Beginning July 1st, tougher laws on driving under the influence will allow Danish police to confiscate the vehicles of first-time offenders, The Local reports. Motorists caught driving with a blood alcohol content (BAC) of 0.21 percent and above can have their vehicles confiscated on the spot, as can drivers stopped with a BAC of 0.12 percent who have have a previous drunk driving infraction within the past three years.
New limits come into force on 1 July on the amount of alcohol individuals can bring to Finland from other EU countries. Tourists will now be restricted to 110 litres of beer when they enter the country, YLE Uutiset reports.
The popular pastime of booze cruising across the Gulf of Finland to stock up on alcohol came under new regulation from 1 July. Up to now the amount of alcohol individuals brought to Finland from other EU countries has not been regulated—customs officials have been allowed to interpret the rules over how much is intended for 'personal consumption' on a case-by-case basis.
From 1 July that all changed. Now anyone stepping off a ferry with more than 110 litres of beer, 90 litres of wine (of which a maximum of 60 litres can be sparkling wine, cider or alcopops) or 10 litres of hard liquor, will need to provide a convincing explanation for exceeding the limit.
In addition, people can bring up to 20 litres of so called intermediate products such as port or sherry. The definition of 'personal use' includes drinks intended for family members, for weddings or other family events, or as a gift.
According to a new amendment that took force on Tuesday in Estonia, public consumption of alcohol is allowed under certain circumstances, with more emphasis on flexible solutions and personal responsibility, ERR News wrote.
The Law Enforcement Act amendments were passed in February and make Estonia the most libertarian country in the region on alcohol consumption policy, with even strong alcohol allowed to be consumed openly. Open container law continues to apply to the vicinity of schools, youth camps and hospitals, as well as bus stops and public transport. Local governments will be left the option of prohibiting alcohol consumption on playgrounds and recreational trails.
Related Posts via Taxonomies