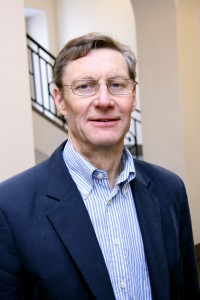 Systembolaget awarded NordAN´s president Peter Allebeck with The Knowledge award
May 22, 2019
Professor Peter Allebeck was awarded the Systembolaget´s Knowledge Award. He is awarded the prize for his significant efforts in alcohol research, which has contributed to society's work to reduce alcohol damage. The awards were awarded during Systembolaget's alcohol research conference in Stockholm, May 16-17.
With the Knowledge Prize and the junior scholarship, Systembolaget wants to pay attention to researchers who have contributed with new knowledge in the alcohol field. The laureates are appointed by an external scholarship committee consisting of researchers representing different research disciplines.
Peter Allebeck, Professor of Social Medicine at the Department of Public Health Sciences at Karolinska Institutet has conducted research since the 1980s, with an emphasis on alcohol, but also other drugs. His scientific work is characterized by a strong commitment to the social debate, not least about the risks and consequences of alcohol. The research has contributed to an extensive knowledge base for preventive public health work.
Systembolaget's social mission includes informing and spreading knowledge about alcohol's risks and adverse effects, including through increased collaboration between researchers and the rest of society.
Related Posts via Taxonomies